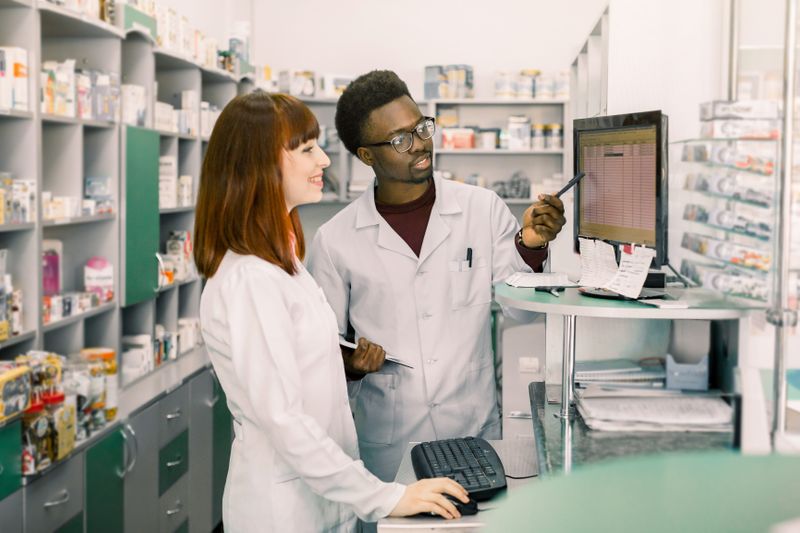 Available Positions
Title:
Pharmacist In Charge
Qualifications:
Bachelor's Degree in Pharmacy or Pharmaceutical Science
Duties:
Compound and dispense medications, following prescriptions issued by medical practitioners;
Weigh, measure and mix drugs and other medical compounds and fill bottles or capsules with correct quantity and composition of preparation;
Dispense non-prescription drugs to public;
Provide information to customers on potential drug interactions and potential adverse reactions;
Provide guidance to customers in respect of storage of medications;
Insure patients understanding of prescribed instructions;
Conduct patient counseling, answering phone calls for patients' questions regarding side effects, interactions and duration of therapies.
Educate patients regarding all phases of prescription use including proper usage, intended effect of the drug, side effects, contraindications, drug interactions with a strong emphasis on patient compliance.
Prepare medications by reviewing and interpreting physician orders; detecting therapeutic incompatibilities. Collaborate with many physicians, PA's, office staff, insurance companies, etc. regarding coverage issues and rejected claims. Dialog with emergency room physicians and hospitals to coordinate the most effective use of drug therapy to generate maximum benefit to the patient.
Maintenance of patient profiles for improved quality of care. Accurately and efficiently submit prescription purchases for patients through a wide variety of insurance plans, meeting the requirements of each individual plan's criteria's. Conferring with insurance companies on a regular basis to address/resolve issues ensuring the timely processing and delivery of patients' prescriptions.
Filling prescriptions, compounding active pharmaceutical ingredients to make dosage forms (powders, tablets, capsules, ointments, creams, solutions and suspensions), packaging and labeling. Perform compounding for a variety of prescriptions that required specific interventions.
Face-to-face sessions, comprehensive medication review (CMR), phone call follow-ups with patients suffering from multiple chronic medical conditions for better pharmaceutical care.
Compliance with state and federal laws, regulated by State Board of Pharmacy (BOP), Drug Enforcement Agency (DEA) and Food & Drug Administration (FDA).
Inventory control, ordering brand & generic drugs, adult vaccines and returning expired merchandise. Maintain accurate inventories of controlled substances according to federal regulations. Order new drugs as they become available. Update and maintain stock of all pharmacy drugs. Confer with proprietors on a daily basis ensuring smooth operations in the pharmaceutical area as well as adequate stocking of both prescription medication and "over-the-counter" merchandise.
Please email your cover letter or resume to manager@achornpharmacy.com